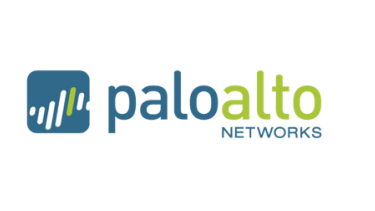 With business cyber-attacks on the rise, analysts forecast a global shortage of 3.5 million cyber security professionals in the near future. 
The Abbotsford School District has partnered with Palo Alto Networks to train students in Cybersecurity.  Learn more about Palo Alto
A career in cybersecurity is not only in demand , it is also one that is rewarding and challenging. As a Palo Alto certified cybersecurity professional you get the opportunity to:
work in a constantly evolving environment,
deal with cutting edge technologies and systems that go on to serve millions and millions of users.
As a professional in this field you may be dealing with technologies that can span from robots, to cars, to websites; the possibilities are endless. 
How does it work?
Students take 4 courses (16 credits) over two years, earning both high school graduation credits and University of the Fraser Valley credits. .
In second semester of grade 11, students take Cyber Literacy and CIS 11 (Palo Alto 1&2).
In the first semester of grade 12 students take CIS 12 (Palo Alto 3) and UFV CIS190, 
The blended learning approach to instruction will enable students to remain in their respective schools while allowing them to participate with students from around the District.
Upon completion of the 2 year program, students may choose to write an industry recognized certification exam (Palo Alto Networks Certified Cybersecurity Associate). In conjunction with an Information Technology Certificate, Diploma or Degree in Computer Sciences, Graphic Design, Business, or Management, students have the opportunity for employment in Information Security, which forecasts a global shortage of 3.5 million cyber security professionals by 2021 and in Canada alone we are estimated to require 8,000 by 2022. 
Have a look at current Cyber attacks live - Click on this link.
Course Content
COURSE 1: CYBERSECURITY FOUNDATIONS
Faculty will review the fundamentals of cybersecurity and identify the concepts required to recognize and potentially mitigate attacks against enterprise networks as well as mission critical infrastructure.
Module 1: Cyber - Landscape
Introduction to the modern Cybersecurity Landscape and how vulnerabilities impact enterprise level IT infrastructure systems.
Module 2: Cyber - Threat Actors
Introduction to methods hackers use just to launch advance Threats, Malware, Spamming, Botnets, DDOS, Ransom Ware, APTs, and Phishing.
Module 3: Malware and Spamming
Introduction to malware and spamming techniques used to circumvent and negatively impact business-to-business transactions and networking systems.
Module 4: Wi - Fi and Advanced Threats
Introduction to wireless and advanced threat techniques such as ransomware used to disrupt business operations and impact organizational networks.
Module 5: Network Security Models
Introduction to effective network security models such as perimeter - based, positive control, zero trust, least privilege, and unit - level trust across information systems.
Module 6: Cloud and Data Center Security
Introduction to cloud-based enterprise networks and virtualized data centers.
Module 7: Best Practice and Principles
Introduction to endpoint security, HIPS, Configuration Management, Next Generation Firewalls, IDS/IPS, VPN, DLP, UTM, Threat Intelligence and how these technologies are leveraged to effectively secure perimeter and internal networks.
COURSE 2: CYBERSECURITY GATEWAY
Faculty will review the fundamental tenants of networking and general concepts involved in maintaining a secure network computing environment. During the review, faculty will be able to examine, describe general networking fundamentals and implement basic networking configuration techniques.
Learning Objectives:
Demonstrate knowledge of interconnected technology in daily communication and lifestyle, and understanding systems that need protection.
Examine cybersecurity landscape environments, attack threat vectors, exposure, vulnerabilities, and risk factors.
Demonstrated knowledge of physical, logical, and virtual addressing that accommodates various sized networks through the use of subnet mask schemes.
Explain the TCP/IP Model and correctly identify the functions of the specific layers including packet encapsulation and lifecycle.
Accurately explain common use of cloud, virtualization, storage, backup, and recovery procedures.
Apply the knowledge and skills necessary to plan, design, implement, troubleshoot, and maintain network infrastructure environments.
COURSE 2: CYBERSECURITY GATEWAY LABS
Module 1
Configuring DCHP server on Palo Alto Networks Firewall (and set client to DHCP)
Configuring TCP/IP and a Virtual Router on Palo Alto Networks Firewall
Creating and using VLANs on the Palo Alto Networks Firewall
Module 2
Creating Packet Captures (TCP Dump from Firewall/Wireshark)
Analyzing Packet Captures (Firewall and Client)
Module 3
Using the Application Command Center to find threats
Analyzing Firewall Logs – PAN OS
Module 4
Protecting Sensitive Data
Preventing threats from the Internet with file blocking
Module 5
Log Forwarding to Linux (setup syslog to DMZ server)
Backing up your firewall logs
COURSE 3: CYBERSECURITY ESSENTIALS
Faculty will review the fundamental tenants of cybersecurity and general security concepts involved in maintaining a secure network computing environment. Faculty will review the nature and scope of today's cybersecurity challenges, strategies for network defense, as well as detailed information about next - generation cybersecurity solutions. Faculty will also review how to deploy a variety of security methodologies as well as technologies and concepts used for implementing a secure network environment.
Learning Objectives:
Formulate an industry-standard design to protect infrastructure against cybersecurity threats
Apply advanced filtering methodologies such as user, application, and content ID to protect against all known and unknown attack vectors
Describe the basics of cryptography including synchronous/asynchronous encryption, PKI, and certificates.
Demonstrate ability to assess and harden endpoints based on security policies
Describe uses of advanced malware research and analysis to provide enhanced protection for enterprise networks
Examine mobile and cloud - based connection technologies
COURSE 3: CYBERSECURITY ESSENTIAL LABS
Module 1: Cybersecurity Design Principles
Creating a zero trust environment – PAN OS
Configuring Authentication - FW
Module 2: Next Generation Firewalls
Using two - factor authentication to secure the firewall
Module 3: Cryptography, PKI, and Certificate Protection
Module 4: Advanced Endpoint Protection
Module 5: Threat Prevention and Intelligence
Module 6: Mobile/Cloud Security
Allowing only trusted applications – APP ID
Managing Certificates
Using Online Certificate Status Protocol (OCSP) – Global Protect VPN
Decrypting Traffic (SSH)
Securing the endpoint using vulnerability profiles
Stopping reconnaissance attacks
Using Mind Meld to update the firewall
Denying international attackers
Securing mobile devices using the firewall
Accessing the network from anywhere
Configuring Clientless VPN