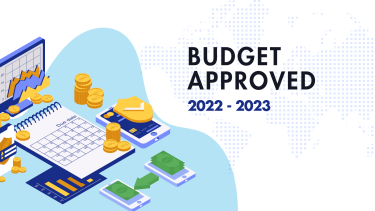 School district passes $239M budget for 2022-2023 school year
June 27, 2022
A $239 million-dollar balanced operating budget for the 2022-2023 school year was approved by the Abbotsford Board of Education on June 14, 2022, at their last public Board meeting for the current school year.
The school district embarked on a new consultation process this spring to include community, staff and student feedback on strategic goals and priorities for the organization, while also providing feedback on key budget expenditures. The 2022-23 Budget was developed within the context of the Board's Strategic Plan, providing allocated support for the programs and services currently in place as they relate to student success, building a progressive workforce, optimizing resources, and providing engaging opportunities for parents and stakeholders.
"As we continue to move towards a new phase of the pandemic, we know that there are some critical elements in our education system that need support. Our strategic plan serves as the framework for the initiatives and projects we will take on in the coming year to work on complex issues like mental health, wellness, and societal inequities," said Dr. Stan Petersen, Chair for the Abbotsford Board of Education. "The Board's approach to sound fiscal management has positioned us to do our best to meet any unknown challenges that we may face in the future."
A few key highlights from the 2022-23 Budget include:
Increased support for Indigenous learners;Increased social and emotional supports for students;
Capital contribution for projects at Auguston Elementary and Margaret Stenersen Elementary;
Career development opportunities for Indigenous employees;
An employee engagement and equity scan to support the development of a progressive workforce;
Increased support for English language learners (ELL) students and their families; and
A new ERP system to strengthen the school district's business operation activities (accounting, procurement, project management, etc.).
Located on the traditional and unceded territory of the Stó:lō people, the Semá:th First Nation and Mathxwí First Nation, the Abbotsford School District has 46 schools that are attended by almost 20,000 students. As the largest employer in the city, the school district has over 2,500 teaching and support staff who are committed to preparing and inspiring students for a lifetime of success.